At Capacity
Pier 5 Mens 9v9 Summer A 2022 Soccer · Any Open
Sold Out
Mon
Tue
WedThuFriSatSun
7:00pm to 11:00pm
Mens 9v9
Free Agent Fees

Regular

$170.00

+ 4.3% Processing Fee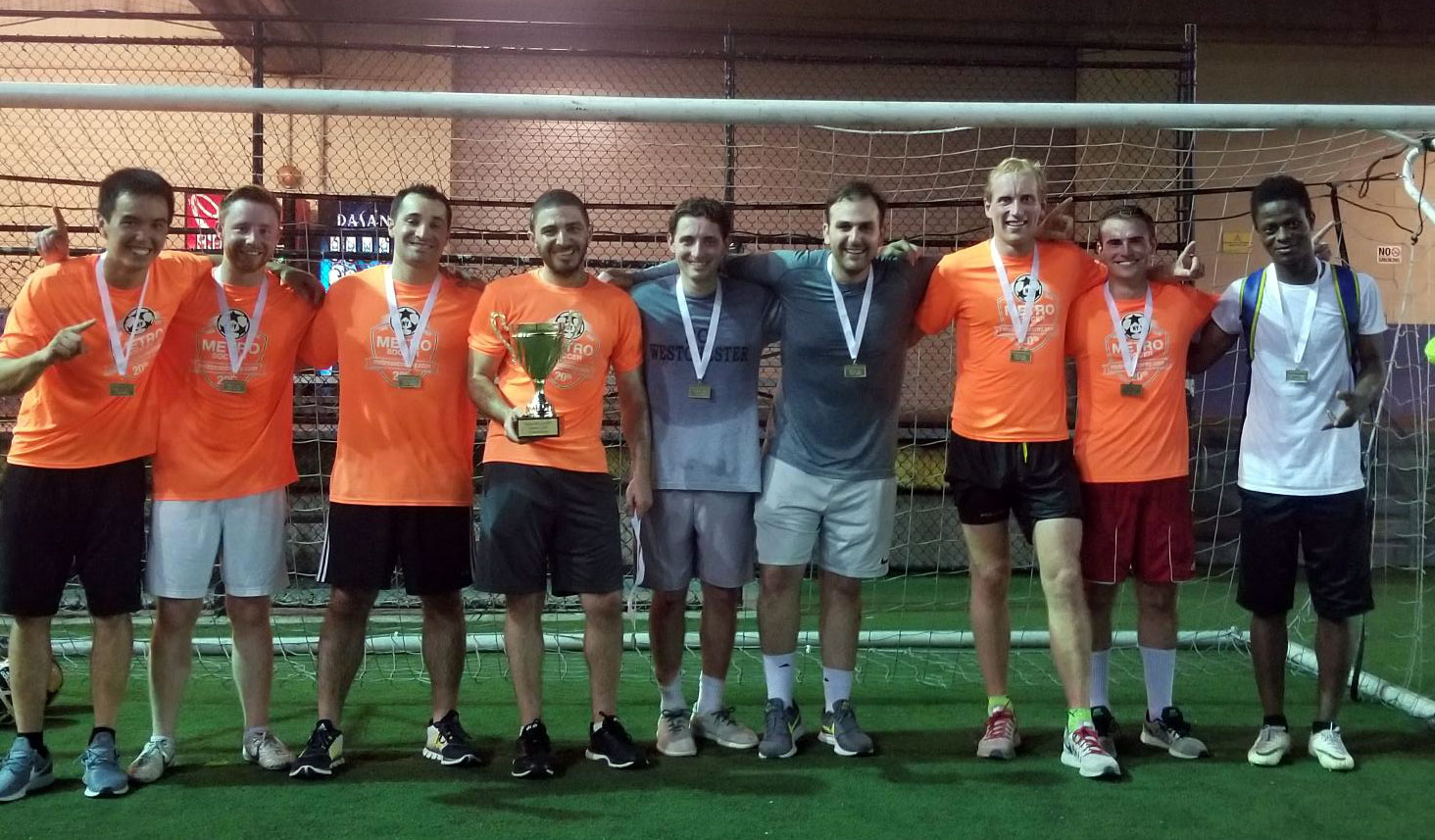 Spring/Summer at Pier 5!
JUST FREE AGENT & SMALL GROUP SPOTS NOW AVAILABLE!!
We play every Tuesday evening at beautiful Pier 5 Brooklyn Bridge Park, 2 x 25 minute halves 10 game season. 7-10pm starts, with start times rotated for all teams. Shirts, equipment, officials trophies and medals included. $2,100 per team
Team captains will be asked to secure their registrations with a $250 deposit. The balance of $1850.00 is due before your first game.
Free Agents fee is $170. Individuals can also put together "small groups" of players during registration who will be placed on the same team. If you don't have enough for a full team, but have a group of players, this is the option for you. We cannot guarantee placement of free agents but obviously will fully refund your dues if we cannot find you a team.
Please email us at info@metrosoccerny.com if you have any questions.